'वाराणसी के घाट' पर आधारित एक पिक्चर पोस्टकार्ड और विशेष विरूपण डाक विभाग एवं प्रयाग फिलेटलिक सोसाइटी द्वारा वाराणसी प्रधान डाकघर में आयोजित कार्यक्रम में जारी किया।
Picture Postcard & Special Cancellation on the 'Ghats of Varanasi' released by Mr. Krishna Kumar Yadav, Postmaster General at Varanasi Head Post Office with Prayag Philatelic Society.
The Department of Posts on Saturday 4.12.2021 issued a Picture Postcard on the Ghats of Varanasi as a part of Azadi Ka Amrit Mahoutsav under the aegis of Prayag Philatelic Society.
Postmaster General, Shri. K. K. Yadav said that the Ghats of Varanasi have world famous spiritual glory. Not only religious and spirituality but also the knowledge and wisdom flow here. He said that the picture postcards on ghats of Ganga issued by the department of posts will give it new dimensions t the national – international level. Devotees, philatelists, tourists, youth, general public as well as researchers who want to save the heritage of Varanasi will find it important.
The secretary of the Ganga Seva Nidhi Trust Board, Shri. Hanuman Yadav said that the Ganga Aart, which takes place every evening at the ghat, gives it divinity. People from all over the country and abroad want to see its grandeur.
The Senior Superintendent of Post Offices, Varanasi East Division, Shri. Ranjan Rao said that these postcards for Rs.26 will be available at the Philatelic Bureau Varanasi and at the epost office shortly.
The vote of thanks was proposed by the Senior Postmaster Shri. Chandra Shekher Singh Baruaa.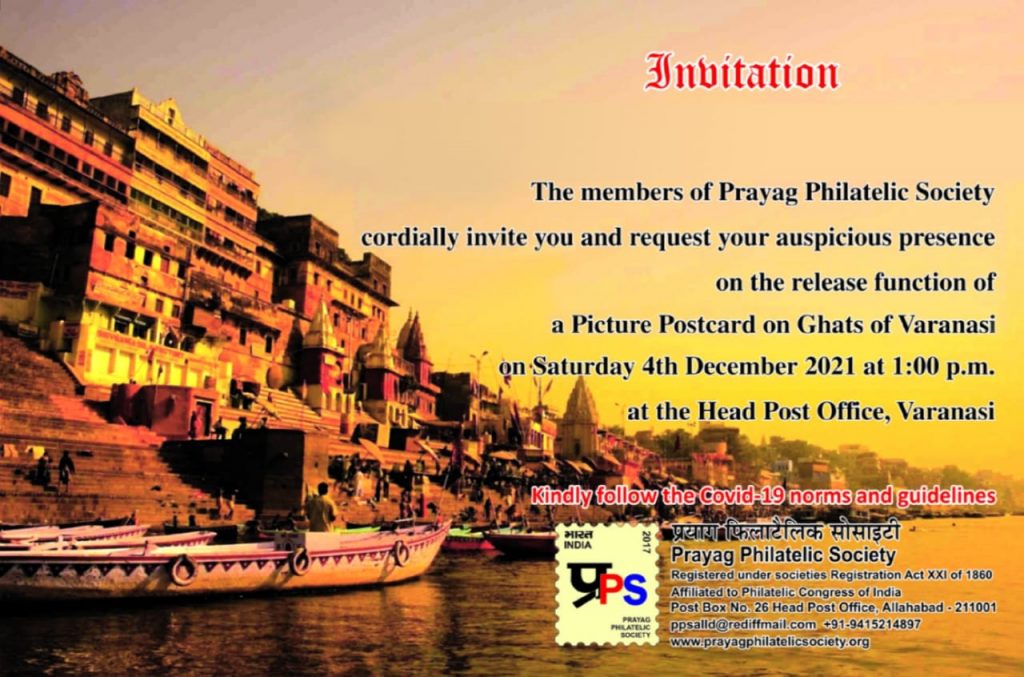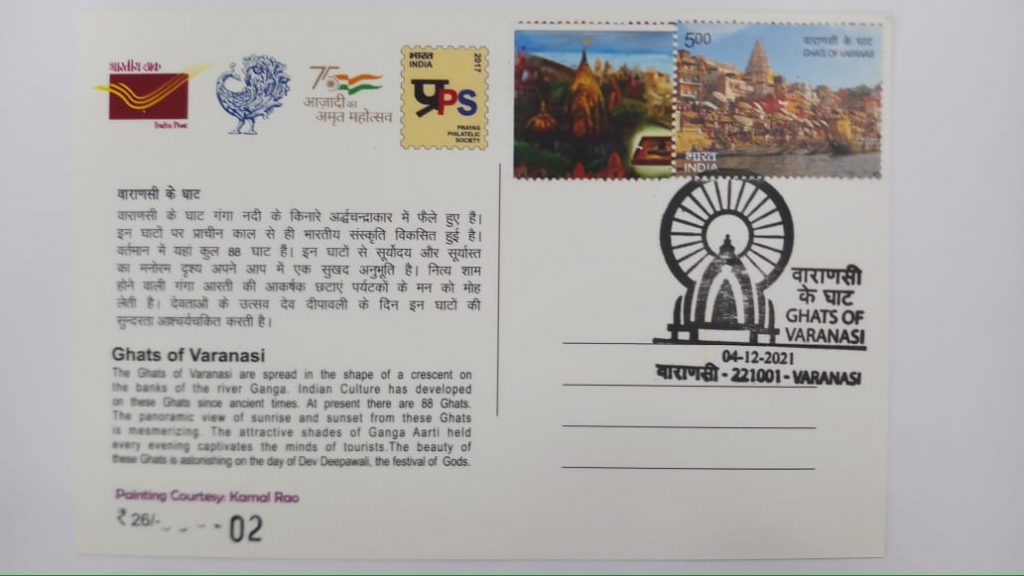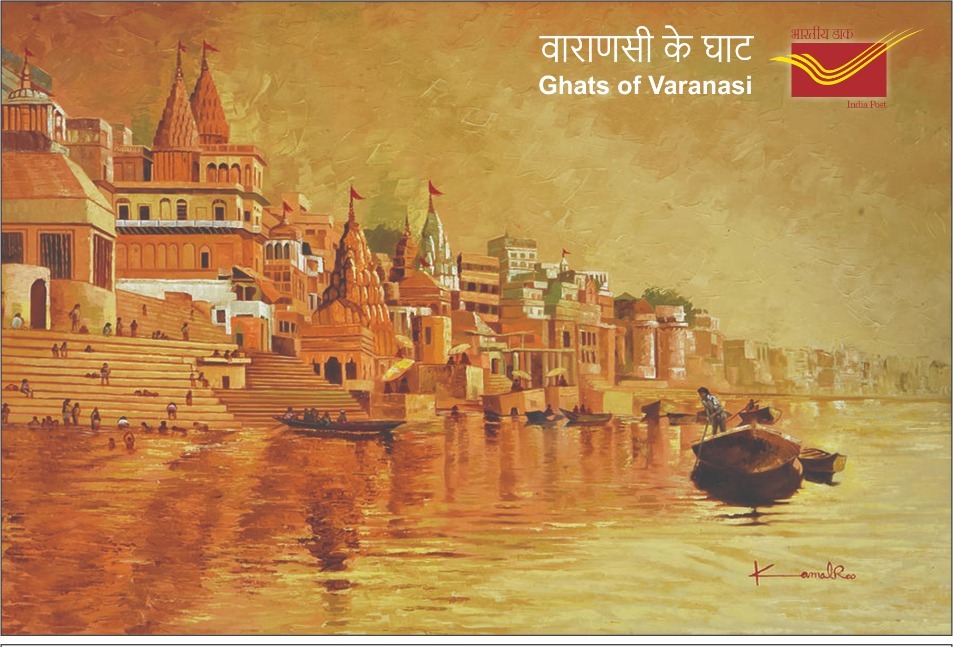 http://rainbowstampclub.blogspot.com/2021/12/new-picture-postcard-and-special.html
Release of Picture Postcard on Ghats of Varanasi