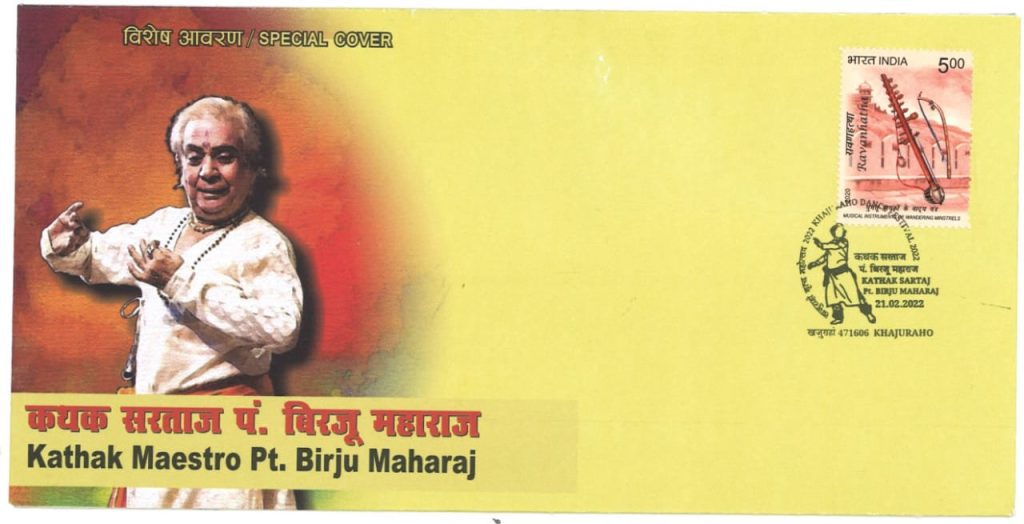 A special cover and a cancellation on Kathak Sartaj Pt. Birju Maharaj was released from the Khajuraho Post Office on 21st February 2022. The special cover and cancellation was proposed by Prayag Philatelic Society, Prayagraj and was approved by the Department of Post, Madhya Pradesh Postal Circle. It was issued in concordance with the ongoing Khajuraho Dance Festival 2022 organised every year by the Government of Madhya Pradesh.
After the release of special cover at the Post Office, the cover was presented to Mrs. Mamta Maharaj ji and Ms. Saswati Senji, a disciple of Pt.Birju Maharaj ji at the Kala Varta organized at the venue of Khajuraho Dance Festival. She was mesmerized and thanked the Department of Posts for their gesture and gratitude to the Kathak Maestro.
The design of the special cover and cancellation was prepared by Shri. Sumonto Kumar of Bangladesh, an honorary member of the society. The proposal was forwarded to the office of the Chief Postmaster General, Madhya Pradesh Circle at Bhopal through the support and co-operation of Col Akhil Kumar, also a member of the society. The Department of Posts, MP Circle was kind to grant approval for the proposal and with the active support of the post office at Khajuraho, the special cover and cancellation was released on 21.2.2022.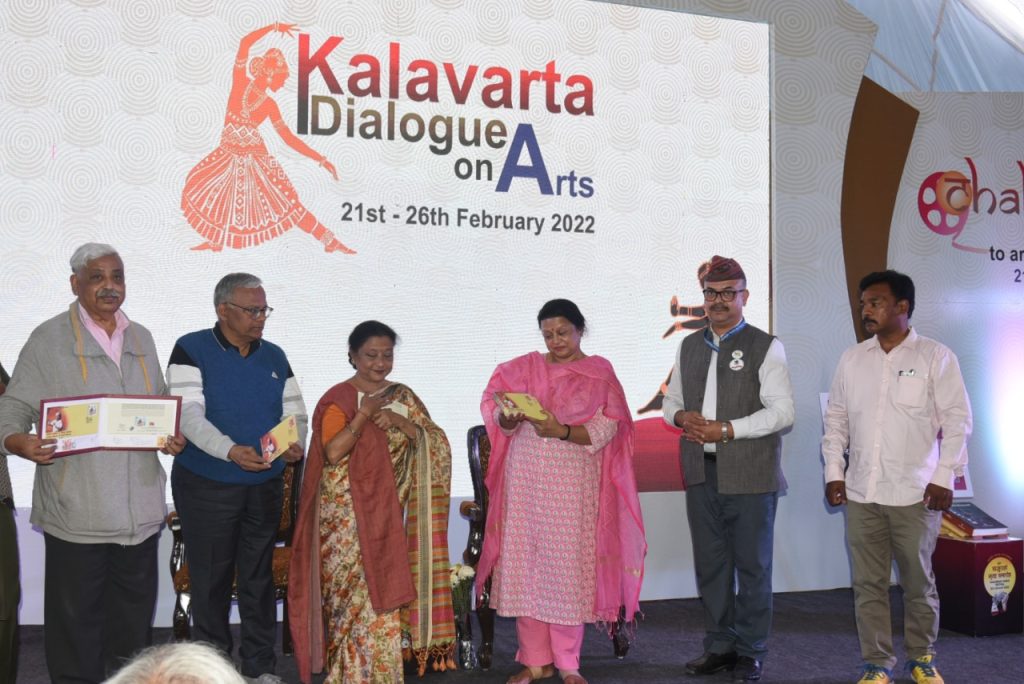 Release of Special Cover and Cancellation on Kathak Sartaj Pt. Birju Maharaj