As part of preparation for the upcoming State and National Exhibition in 2022, the society organised a workshop with the help of Shri.Dinesh C.Sharma on the Exhibiting FAQs on thematic philately. The meeting was organised through Zoom session.
The meeting began with a comprehensive and elaborate explanation on exhibiting, followed by discussion on various aspects of exhibiting under the able guidance of Shri.Sharma. He answered few questions within the short time to explain the topics.
The following members of the society were present:
Shri. Dinesh C. Sharma, Lucknow
Shri. Dinesh Sabharwal, New Delhi
Shri. Kuldeep K. Jalandra, NOIDA
Shri. Vinod Seth, Amritsar
Shri. Sanjib Sahoo, Bengaluru
Dr. V.K.Sharma, Bhopal
Shri. Rajesh Movaliya, Surat
Shri. Sanjit Kesari, New Delhi
Ms. Jaagruthi Nithin Adka, Bengaluru
Rahul Ganguli, Prayagraj
Audio: https://1drv.ms/u/s!AiIgMxmmqDEAg8Brr7CO16x-E4Bw3g?e=gIa9Ek
At the end the meeting concluded with a vote of thanks to the speaker of the day and to the members for sparing their valuable time to attend the session. We hope that we will be able to conduct more sessions with other Honorary Members of the society for the benefit of the members at large.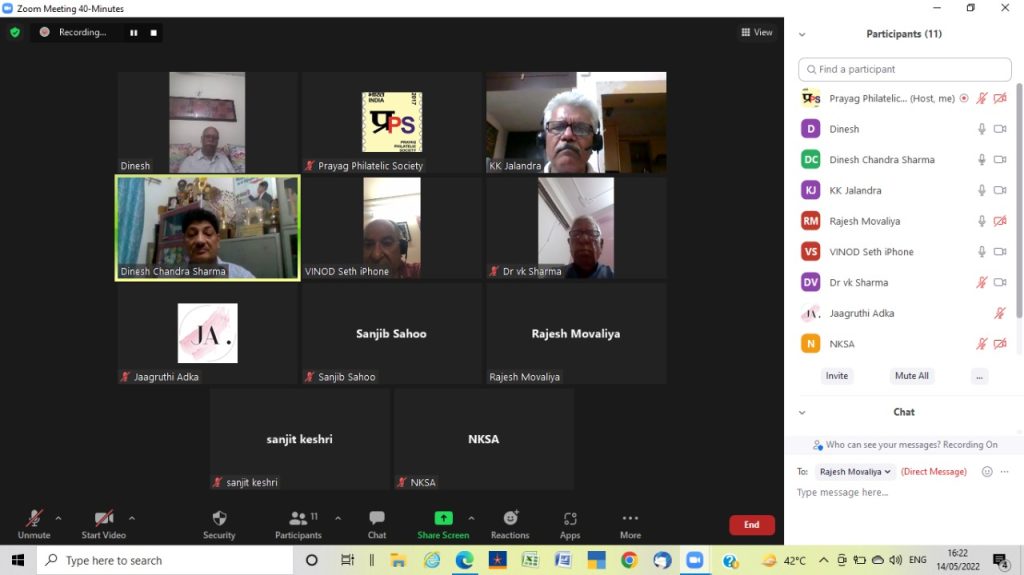 PPS Meeting for Members – Workshop on Exhibiting – FAQs